※When you play a video, sound comes
About the Club
This club is a volunteer organization that aims to learn and introduce the teachings of Buddha (how to let go of your suffering) and contribute to a better world.

We are working with these teachings in mind

"Stop doing wrong deeds, continue not doing wrong deeds, continue practicing good deeds, and start practicing new good deeds."

Nourish "compassion, wisdom, Buddha-nature"

Learn in Sangha (with Companions).
About our activities
This translation club started with the creation of Japanese subtitles for the YouTube channel 1 Question and 1 Answer by Osho Taigu.

A lot of members are writing Japanese subtitles using the subtitle editing site Amara. Now, the subtitling has expanded to multilingual translation.

In addition, by setting standards for the thumbnail images of the videos, they have looked more unified and sophisticated.

Multilingual translation is not limited to YouTube videos, but has extended to websites, parts of newsletters, and Twitter translations.

The team also creates a dictionary of Buddhist terminology to make translations consistent, and for the members themselves to understand the teachings of Buddhism correctly.

We have incorporated elements of art as a way to convey the teachings of Buddha and Osho Taigu in an easy-to-understand manner. We hope to make the messages look easy and warm by using pictures and photos gathered from the members.
※When you play a video, sound comes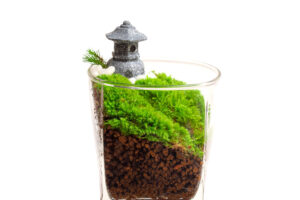 ※When you play the video, sound comes.
Join Us
Anyone with our vision can play an important role just by being here. So please join us. If you would like to be a part of our team, please submit the form below. We are looking forward to working with you.